Gary Geeke - IT Infrastructure Administrator¶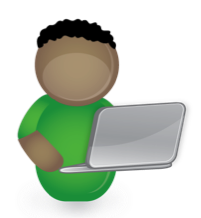 Age: 29
Skills: Systems and technology, automation
Scope: Organization-wide
Job:
Gary is responsible for the set up and operation of all of the IT infrastructure that Coco Pharmaceuticals operates.
He works for Erin Overview although he is pretty autonomous since no-one else really understands the systems the way he does.
Thinks/Feels:
Gary loves technology and finds the variety of technology that the company uses to be a real bonus in keeping up his skills.
Hears:
Criticism of the IT team for being unresponsive to the needs of the business.
Encouragement from Erin.
Says/Does:
Focuses on day-to-day running of the IT systems.
Enjoys new projects as a way of extending his skills.
Uses automation wherever possible to reduce effort on running existing systems.
Sees:
A growing reliance on the IT teams.
The need for a more sophisticated approach to operations and the integration of information.
Top challenges:
Keeping the systems running all the time.
Diagnosing problems.
Maintaining a social life with the anti-social hours he is working.
Desired Outcome:
Fully automated operations with appropriate alerting and diagnostics.
Time to work on new projects that expand his skills.
---
Raise an issue or comment below