Task getting git hub id
Getting a GitHub Id¶
Although all of the git repositories on GitHub are public, it is necessary to have a GitHub id to work with the Egeria content.
Creating a GitHub account can be done from the top of the GitHub home page. Select the Sign up option.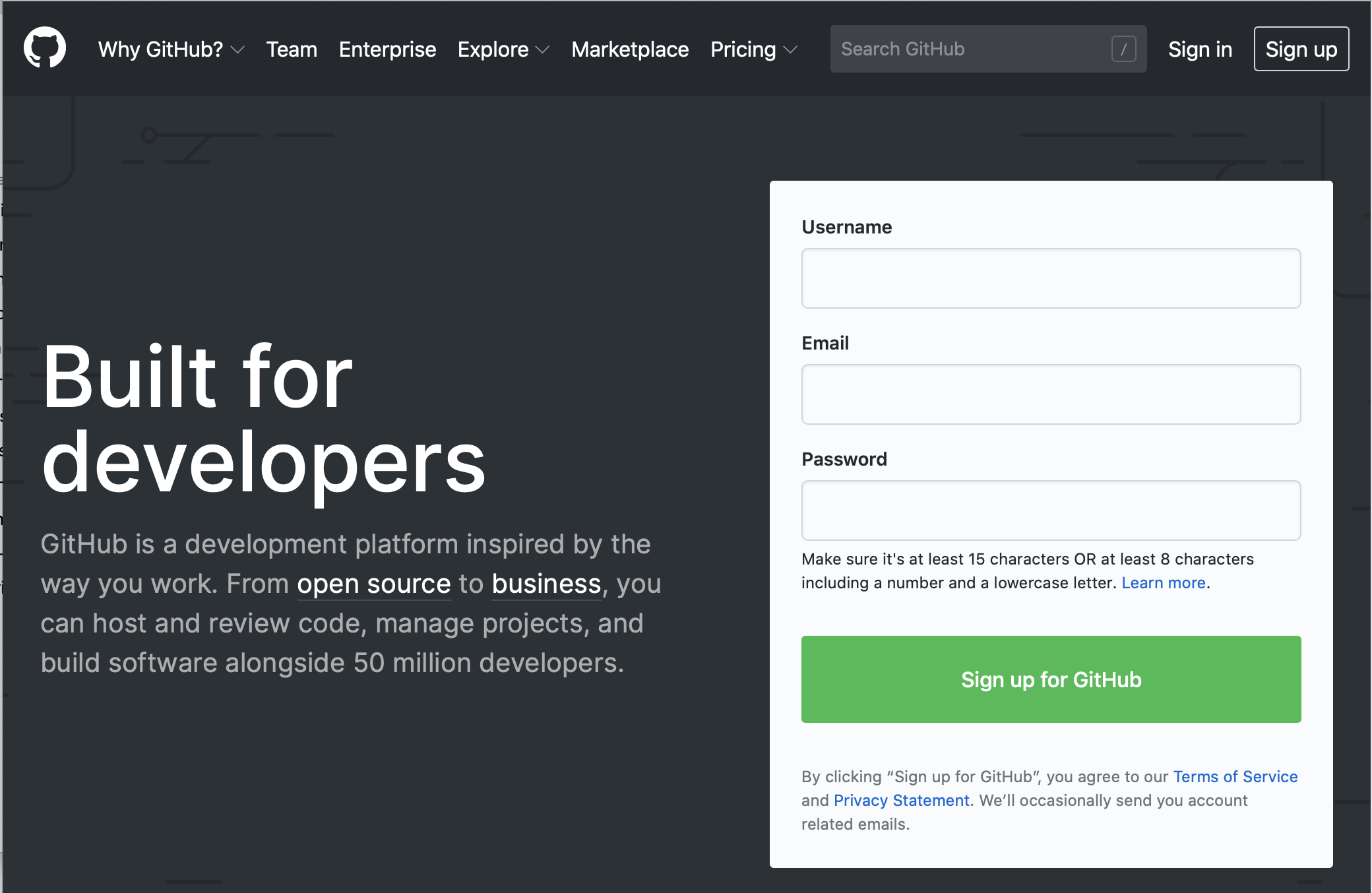 Once you have created your account then sign in.