2 1
Release 2.1 (August 2020)¶
Release 2.1 primarily contains bug fixes and preparatory work for future capabilities.
A full list of changes can be seen by comparing on github.
The highlights include:
Bug fixes
Subject Area OMAS has added testing including automated FVTs, code cleanup & bug fixes
User Interface fixes & usability improvements
Dependency Updates
Spring updated to 5.2.8
additional dependencies to remain current
Egeria Implementation Status at Release 2.1¶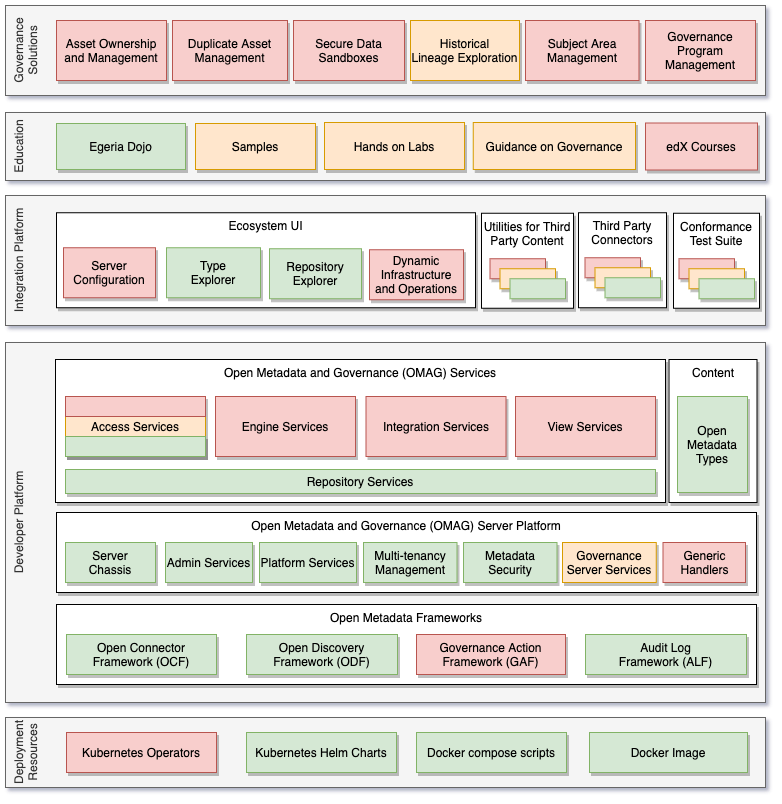 Link to Egeria's Roadmap for more details about the Open Metadata and Governance vision, strategy and content.